Business as Unusual: Anita Roddick and The Body Shop
Anita Roddick, activist and founder of The Body Shop, was someone who married her products with politics. Her life and success were rooted in story, and it's a story that still permeates our society, minds and skin today.
We've mapped out her story canvas to reveal the ingredients behind her products and impact.
The story is an example of how a compelling villain can elevate a company mission to stand for more than just goods and services. It also illustrates how a company origin story can help build loyal customer support over many decades and how the right set of challenges can inspire confidence in a cause.
Uncanny origins – A beginning worth believing in
Anita Roddick founded The Body Shop in 1976, during the Summer of Love, wanting a way to look after herself and her kids when her husband was working in South America. 
The Body Shop was going to be different to other cosmetic and beauty stores. It began with 1 shop and 15 products, but those products had the extra ingredients of environmental and social responsibility baked into them. Her business had the same conscience she did: being against animal testing and for human rights. This philosophy, along with the first shop being wedged between two funeral parlours (and selling products out of refillable urine sample bottles) combined to make an unorthodox, tenacious start to the story – one that enticed early customers.
Think about how your journey started – can you weave your origin story into your present and future one? When people know how your story began, they'll be compelled to see how it ends.
Challenges' striking enough to overcome
Challenges are like goals, and each one you overcome gives credibility to your cause as well as inspiring confidence in your supporters that you can achieve your better world. Identifying your challenges and framing your messaging around them can give your audience something to cling onto, a tangible moment for them to root for, obvious when overcome.
In The Body Shop's case, the first two challenges were recycling and animal free testing. These challenges were consistent with Anita's beliefs and it was clear to see the internal and external work being done to make this an industry norm.
Think about the challenges you face – are they interesting enough to make people want to stick around, to want to watch you overcome them?
The Trojan Horse in the Villains camp
In 2007 Anita sold The Body Shop to L'oreal for £652m. This was a massive curveball in The Body Shop's story. The brand had been anti-animal testing and a key challenger, calling out big business that persevered with the practice. So, selling to a company that was essentially a manifestation of the Villain they were trying to defeat gave the customers' who had bought into them serious doubts.
Anita responded to skeptics describing the sale as a "trojan horse" which would change the cosmetics industry from the inside out. This is an example of linking a disruptive story of change with an established control story. In essence, radical change is one thing, but slower, deep change can run adjacent to it. 
Joining an established company with an older, greedier story and nudging them bit by bit in a positive direction, Anita argued it would create more meaningful change in the long run. Implicitly, she was saying that the story of change shouldn't belong to The Body Shop alone, but should exist beyond them to make change happen faster and permanently. In story terms, it gave L'Oreal a redemption arc and made The Body Shop a massive lever for change by cascading that impact outside of existing echo chambers. 
As if returning from a noble voyage, The Body Shop was sold to Natura & co in 2017 for 1 Billion euros. Natura & co is a Bcorp company with a commitment solving the climate crisis and defending human rights – Anita's company had come full circle.
The company continues the Body Shops mission of inspiring action from businesses, governments and citizens to formalise an international framework to end cosmetic animal testing, everywhere and forever.
Think your current impact – Can your story of change go beyond paying lip-service to opposing existing wrongs, and take tangible action to help these wrongs become right?
To some, Anita might be viewed as a controversial pioneer of change, but when taking a bird's eye view of the lasting impact The Body Shop has wrought across the beauty sector it's undeniable that her story, via a complicated path, definitely reached a Better World for cruelty free cosmetics.
Keen to develop your storymaking or storytelling skills further?
Sign-up to Stronger Story School for just £119 for unlimited, lifetime access. Gain skills working through our 23 lessons, explore unlimited case stories (like this one) and start to create a stronger story for your good idea, today.
Grow Your Good Idea
Faster
New ideas are precious. Win support by learning how to create and tell a stronger story – sign up to join for free.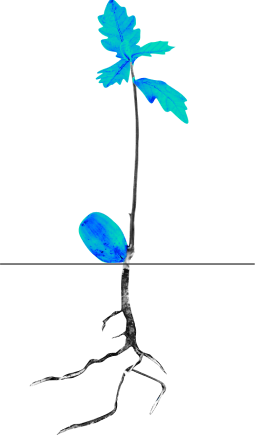 Learn from the strongest stories about change​
Sign up here to receive our monthly newsletter that explores great storytelling about brilliant ideas. Don't worry you can unsubscribe at any time.
We're working hard to walk the talk.
We're proud to be have been awarded The Blueprint and B Corp status in recognition of our work towards creating a better world.