How to make the truth fascinating
Amidst the rise in popularity of fake news and sensationalism, telling the truth and making it just as compelling as a lie, has become a lot harder.
David Ogilvy, seen by some as 'the Godfather of Advertising' is quoted to have said: 
"Tell the truth, but make the truth fascinating."
There is a reason why Ogilvy's words ring just as true today as they did in the 1970s, whether you are pitching your service to a room full of investors, creating a marketing campaign for the masses or writing a blog post for your audience – if you want to put the truth at the heart of your story, you need to do it in a way that reaches out and grabs us. 
So how do we 'make the truth fascinating' as Ogilvy advised?
In a bid to encourage you to tell your compelling truth, we're sharing five of his timeless quotes that offer insights into how to do this.
1. "The key to success is to promise the consumer a benefit — like better flavour, whiter wash, more miles per gallon, a better complexion."
Benefits first, features second! Today we'd argue those benefits should also be emotional. How is your good idea going to change how people feel? More joyful? Peaceful? Optimistic? Confident? How can you show that upfront
2. "Every headline should appeal to the reader's self-interest…"
Your reader is the person to be encouraged to go on a journey of change, you are their mentor. What are you offering to the reader and why should they engage with your message? Always offer a gift whether this is tangible or intangible – be helpful!
3. "Most campaigns are too complicated…By attempting to cover too many things, they achieve nothing."
Every organisation needs their big idea – the narrative that underpins and symbolises people's beliefs and behaviours. You should be able to explain this in a sentence, this clear idea will keep you and your team on track.
4. "Avoid Bombast…Unless you have some special reason to be solemn and pretentious, write your copy in the colloquial language which your customers use in everyday conversation."
Keep it humble. Refrain from using language that is boastful, or that oversells. There is evidence that proves the reader is more likely to engage with what you have to say when you keep it simple. Use evidence to avoid any ambiguities – the data makes your story true.
5. "Every radio programme, every TV commercial is not a one-time shot, but a long-term investment in the total personality of their brands."
This is just as true for every additional channel we have for reaching people today. What do you stand for? What do you want to achieve? Be consistent within your messaging and make sure you are staying true to who you are.
As one of the most highly-regarded advertisers and copy-writers of all time, Ogilvy had a fascinating life. His resume boasted everything from being a door-to-door salesman to working with the British Intelligence Service during WWII, which is where he mastered the power of propaganda and found his true calling in life, advertising.
Authoring some of the most notable marketing and advertising books during the 1970s, his 'Ogilvyian' techniques have transcended time and remain just as relevant within the modern mediums of communication we have today.
Grow Your Good Idea
Faster
New ideas are precious. Win support by learning how to create and tell a stronger story – sign up to join for free.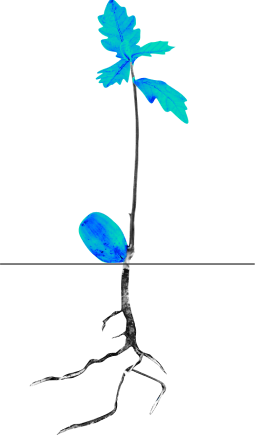 Learn from the strongest stories about change​
Sign up here to receive our monthly newsletter that explores great storytelling about brilliant ideas. Don't worry you can unsubscribe at any time.
We're working hard to walk the talk.
We're proud to be have been awarded The Blueprint and B Corp status in recognition of our work towards creating a better world.