With the 'BETA' launch of our new Story School achieved, we're sharing a free taster lesson.
The lesson comes from a module which takes a practical look at our story-as-strategy model, and gives you a range of tools for applying the building blocks of your stronger story to communications assets that will get your good idea heard.
Learn how story is the single tonic for many strategic ailments
Tell your story in an 'elevator pitch' so it can be easily remembered and retold by others.
Apply your story to assets that will help you build profile, win support and attract talent.
Read on to find out how to extract an effective elevator pitch from your story.
Extracting an effective elevator pitch
The aim of an elevator pitch is to trigger a further conversation. The greatest risk is confusion or disinterest. So a great elevator pitch conveys a simple story in a memorable and intriguing way. It's the teaser, for the trailer, for the movie.
We've analysed three of the most effective types of elevator pitch, and shown how each part aligns to the story building blocks. Explore each structure and how it's been applied by some well known organisations below.
1: Mentor & Gifts | Everyday Hero | Better World
"What we do and why [
], who we help [
], and how we make things better [
]."
"We exist to organise the world's information and make it universally useful and accessible for everyone."
2. Everyday Hero | Compelling Villain | Mentor & Gifts
"Who we help [
], the problem they have [
], and how we help them solve it [
]."
"For people who love chocolate, illegal child labour leaves a bad taste in the mouth, which is why our mission is to make 100% slave free the norm in chocolate."
3. Compelling Villain | Call to Adventure | Better World
"The immediate problem [
], the inspiration for solving it [
] and what the world looks like when it's defeated. [
]"
We've shown below how key building blocks from Octopus Energy's story are used in the construction of their elevator pitch.
"The energy industry in Britain is ruled by a handful of complacent dinosaurs peddling fossil fuels, pricing trickery and poor customer service. In 2016, we entered the market to disrupt the status quo with energy that's good for the planet, good for your wallet, and, honestly, good for your soul."
You can also see in this example how they have drawn on other blocks to add colour and excite interest in the reader, for example including hints of the Ordinary World and Challenges faced by their heroes.
Identifying Your Key Story Blocks
When assessing your story, look for the building blocks with the most story potency, i.e. potential to:
capture attention
say something new
add stickiness
A great way to test how effective your elevator pitch is, is to read it out loud to friends and colleagues.
Grow Your Good Idea
Faster
New ideas are precious. Win support by learning how to create and tell a stronger story – sign up to join for free.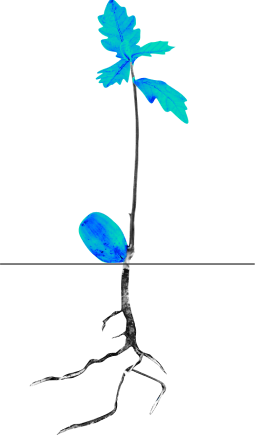 Learn from the strongest stories about change​
Sign up here to receive our monthly newsletter that explores great storytelling about brilliant ideas. Don't worry you can unsubscribe at any time.
We're working hard to walk the talk.
We're proud to be have been awarded The Blueprint and B Corp status in recognition of our work towards creating a better world.