The Godmother of Environmentalism
Rachel Carson was an American marine biologist, author, and conservationist. Her writings and research were instrumental to the launch of the modern-day environmentalism movement and her work during the 1960s created new public awareness of the fact that nature is vulnerable to human intervention.
We've mapped out her origin story, and the legacy of her book, Silent Spring to reveal how she paved the way for environmental education and action.
Pay particular attention to the Three Challenges Carson faced in her professional life.  
The detail in the Mentor elements of this story are key reasons behind the book's eventual success.
These canvases reveal Carson's multiple challenges when advocating for change, not only did she need to find the evidence of the damage of pesticides, but she also had to collate that evidence and then use it to convince the public to fight for change. Her solution of taking the 'road less travelled' is not an easy gift to offer an audience, it's harder and more complicated than their existing ordinary world.

So how did she make change happen?
Carson really understood the stories people were already telling themselves and therefore could collate the evidence she would need to change their minds. By mixing storytelling with indisputable facts, she created an evocative image of the potential for future harm that gave people something to rally against.


She didn't stop the story there. Humans react better to rebirth stories than we do to tragedies because they outline a positive pathway for change. Throughout her thesis, Carson argues for an alternative ending, suggesting it is our responsibility to choose the path of caution, and explore biological solutions based on careful research and ecological understanding.


She also highlights and celebrates the fact that more researchers will join the quest to replace pesticides with a smarter option – this was rare to do before the advent of the environmental movement and went a long way towards creating a sense of allyship and momentum around an overlooked issue.
Grow Your Good Idea
Faster
New ideas are precious. Win support by learning how to create and tell a stronger story – sign up to join for free.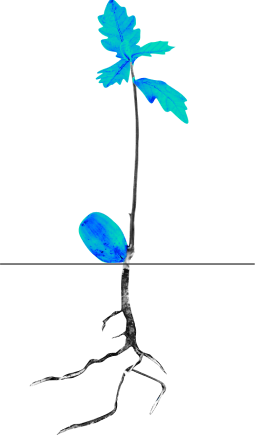 Learn from the strongest stories about change​
Sign up here to receive our monthly newsletter that explores great storytelling about brilliant ideas. Don't worry you can unsubscribe at any time.
We're working hard to walk the talk.
We're proud to be have been awarded The Blueprint and B Corp status in recognition of our work towards creating a better world.