The 12 Archetypes for Climate
Carl Jung developed the 12 Archetypes of human nature, based on characteristics he believed to be universally human. 
These archetypes can act as a storytelling shortcut to help us understand the basic personality traits, motivations and values.
For example, they're popular in Hollywood because when we see an archetype on screen – a rebel, a ruler, lover – our pattern-hungry story brain subconsciously tells us how we can expect them to behave and how to feel about them. 
For people with an important story to tell but few storytelling resources, thinking about the dominant archetypes of your audience can help improve your empathy and emotional appeal. What values should you connect to? What language should you use? How should you position your journey of change? 
As little as five years ago, the public perception of well-known climate champions fitted a small number of recognisable archetypes – the eco-warrior, the cleantech 'magician', the Mother Earth caregiver. Today, we can see mainstream examples of all archetypes, represented across all walks of life; from sport and music to business and politics.   
As the climate emergency shakes up all facets of life, this new generation of influencers, along with those before them, can show us that this challenge is for each and every one of us. The opportunity for all storytellers is to open up our previously narrow range of frames and messages, to maximise our appeal. 
1. The Innocent – Jaden Smith
"My surfing teacher taught me that the ocean was alive, and my environmental teacher taught me that the ocean was dying."
The Innocent retains and renews faith in their cause. Jaden expresses a genuine concern for the planet and its people. As an activist and businessman, he is promoting hope and optimism where there historically has been a lot of tragedy. This is seen with his involvement in Just Water, helping to bring clean water solutions to underdeveloped areas and 501CTHREE a non-profit organisation striving to find tech-driven solutions to climate change.
2. The Every-person – Alexandria Ocasio-Cortez
"Stay in the streets, and keep pushing."
The every-person displays humility, they work hard and represent the audience. Born and raised in a working-class family in the Bronx, AOC's humble beginnings have seen her rise through the political ranks to represent her community. Most notably, sponsoring a prominent and influential resolution to legislate for a Green New Deal, which would address climate change alongside other social aims like job creation and reducing economic inequality.
3. The Caregiver – Emma Watson
"We put so much pressure on individuals to carry things in a way that's unhealthy, and actually doesn't mimic so much of what is successful in nature."
The caregiver is (unsurprisingly) fulfilled by taking care of others. Emma strives to create a better world for all its inhabitants by encouraging her audience to help care for the planet and each other. With her compassionate approach and ability to show empathy to all, she rejects traditional notions of 'celebrity'. For COP26, her platform was taken over by an anonymous feminist collective to lift the voices of the often interrelated causes of feminism and climate justice. By lifting ecofeminists up, Watson highlights the need for more women in positions of authority.
4. The Explorer – Lewis Hamilton
"I want to be one of those change-makers. A catalyst for change."
The explorer is always in the pursuit of discovery. Hamilton embodies the archetype, as he rarely follows the conventions. Hamilton is often on a quest of discovery, converting to veganism and investing in a meat free fast-food company, encouraging others to do the same. He's spent his time teaming up with Mercedes and Daimler on creating electric racing cars with the hope to change the future of the traditionally 'gas-guzzling' sport.
5. The Rebel – Greta Thunberg
"Change is coming, whether you like it or not."
The rebel breaks rules for the cause. The school-striker caught the world's attention by demanding urgent climate action, which turned Greta into one of the most influential climate activists around the world. Greta has not slowed down since, addressing world leaders, cutting through politicians 'blah blah blah' and demanding an end to business as usual. Greta has been an inspiration for what the next generation of climate activists ought to be.
"Seeing my children so worried, so concerned about the planet and how they can make this a better place has been so inspiring to me as a mother."
The lover gives love, enjoys beauty and intimacy. Shakira's love for the next generation, and the desire for her children to live in a safer world, has rallied her towards climate action, using her platform to bring up environmental and climate change issues. Her most recent high profile invitation came from Prince William, to become an Earthshot Prize council member representing each of the six continents – awarding prizes to pioneers providing solutions to the world's biggest environmental problems.
7. The Creator – Billie Eilish
"We must stand together and speak up to save our planet, not just for us, but for our future generations, and we need urgent, urgent action now and to work together as one."
The creator displays innovation and enjoys crafting things. Billie is leading the way by using innovation to implement environmentally friendly touring solutions across her shows, and has performed at Global Citizen Live. Billie has also collaborated with the likes of H&M, Nike and Oscar de la Renta – creating sustainable fashion lines and preventing the use of fur. Eilish united with other artists in signing a letter demanding entertainment executives begin taking climate action more seriously.
8. The Jester – Joe Lycett
"Greta Thunberg would love it – Shell's CEO less so."
The Jester is all about having fun and sharing humour. Joe uses his comedy to shine a light on the wrong-doings of the biggest contributors to climate breakdown, specifically big oil corporations – whilst entertaining his audience at the same time. A lighthearted tone, portraying a serious message is a powerful way to appeal to those who do not engage with the typical tragedy storytelling approach in the climate space.
9. The Sage – Leonardo DiCaprio
"You are the last best hope of Earth. We ask you to protect it or we, and all living things we cherish, are history."
The Sage helps others understand the world by sharing wisdom. For Leo this comes from over 20 years of experience working for the conservation and betterment of the planet. His activism, investments and documentaries promote the need for environmental justice. As a beloved international celebrity, Leo is a trusted voice to millions. He leads by example and is a crucial ally to the cause.
10. The Magician – Elon Musk
"When something is important enough, you do it even if the odds are not in your favor."
The magician affects transformation and has an air of mystique. Elon is known for making the impossible possible and innovating around limitations that stand in the way. By removing patents in the spirit of the open-source movement, he has catalysed huge advances in electric vehicle technology worldwide. He may be seen as a controversial trailblazer within the industry, but his impact on the advancement of clean technology is undeniably an impressive trick to pull off.
11. The Ruler – Prince William
"For too long, we haven't done enough to protect the planet for your future…In the next 10 years, we are going to act."
The ruler exerts control and influence. As founders of Earthshot, the first Environmental prize of its kind, the Duke and Duchess of Cambridge are drumming up finances and public opinion to take control of climate change. From Greenpeace to the Bezos Earth Fund, they've united powerful funders who'd rarely be expected to work together in the hopes of giving the next generation a chance at climate recovery.
We're retiring the singular hero archetype as described by Jung, as getting to 1.5 degrees needs our collective heroic action!
Grow Your Good Idea
Faster
New ideas are precious. Win support by learning how to create and tell a stronger story – sign up to join for free.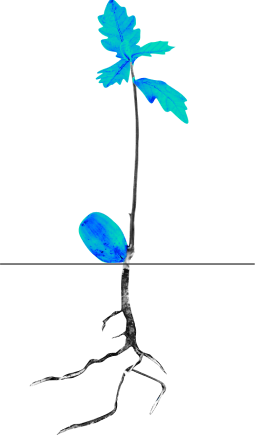 Learn from the strongest stories about change​
Sign up here to receive our monthly newsletter that explores great storytelling about brilliant ideas. Don't worry you can unsubscribe at any time.
We're working hard to walk the talk.
We're proud to be have been awarded The Blueprint and B Corp status in recognition of our work towards creating a better world.