Stronger Stories is now a B Corp
As the UK celebrates certifying 1000 organisations this week, we're excited to share that Stronger Stories is now a B Corp. 
The internationally recognised mark guarantees that we continue to meet the highest standards of social and environmental performance, transparency and accountability. We're thrilled that the news follows our recertification with the communication industry diversity mark, Blueprint.
Whilst comparatively different in how they ask our business to demonstrate its impact, we're thrilled that the combination of B Corp certification and Blueprint status gives clients, partners and employees (current and future) absolute confidence that we are committed to delivering our mission; mobilising people and inciting change through the power of storytelling, in a narrowing window.
For those that work with us already, the certification may not come as a surprise, as every facet of our business is continuously critiqued to ensure we are effectively democratising storytelling power; whether exploring bold new ownership structures, designing innovative learning products or establishing charity partnerships that move beyond donations to equip the next generation of innovators with story confidence.
But why do we deserve B Corp certification? 
Strong governance. 

In particular, we have Helen and former employee

Rosie

to thank for the impeccable quality of our governance and policy design, which continue to hold us accountable to our decision-making from within. Ultimately, we took time to cement our behaviours and values more formally and updated our policies and commitments in partnership with 'plain-English' lawyers whose approach supported the design of accessible, equitable and inclusive legal documentation.

Choice clients. Operating as a consultancy since our inception, the people and organisations we choose to offer strategic allyship to also have a big impact on our legitimacy. The clients we work with target seven story-as-strategy opportunities to help deliver the UN Sustainable Development Goals (including accelerating access to education, breaking taboos standing in the way of health and wellbeing, opening opportunities through inclusion and diversity, revealing true value of nature… etc). Where new client opportunities have started out with seemingly powerful intentions but have not truly delivered a journey of change, we have closed them regardless of the commercial implications.
A fresh business model.

Underneath our democratisation mission is a strong grasp on the reality that the story system is broken and the majority of the story power (which underpins the way things get done) is held by the privileged few. So our business model has been designed – and continues to evolve – to extrapolate the wealth of narrative knowledge we gain through our international consultancy and deliver it directly into the hands of ambitious innovators with new ideas that deserve to be heard. 
Why should you care?
Since joining Blueprint as allies in 2020, we have continued to dive deeper into our ED&I and ultimate goal as a collective. Rather than viewing ED&I as a single silo of 'delivery' within a larger framework for change, spotlighting and empowering diverse voices and ideas is baked into every aspect of our business decision-making. 
Pulling up a metaphorical chair for The Blueprint Commitments at our Advisory Board table guarantees we continuously question our power and privilege. We also urge our clients and partners to question their power and how they can use it too:
B Corp certification, by comparison, provides us with economic-oriented, globally-recognised criteria against which we must prove we are meeting the highest standards of broader social and environmental impact across 5 areas:
Governance 
Workers
Customers
Environment
Community
As a startup with ambitious goals mapped out ahead of us, it's exciting to feel we are a part of a truly global community of changemakers.
With the official re-launch of a bolder and braver Stronger Story School just around the corner, the timing of our B Corp news couldn't be better.
School is an affordable learning platform which provides change leaders with everything they need to learn how to make and tell a stronger story about their business, build profile, attract audiences and secure vital investment in order to grow.
As a thank you to the folks that has supported us on our journey so far, we're offering 10 x Stronger Story School memberships for just £89.
First come, first served – simply use the code ChangeTheWorld at checkout.
Offer expires 27/11/22.
Grow Your Good Idea
Faster
New ideas are precious. Win support by learning how to create and tell a stronger story – sign up to join for free.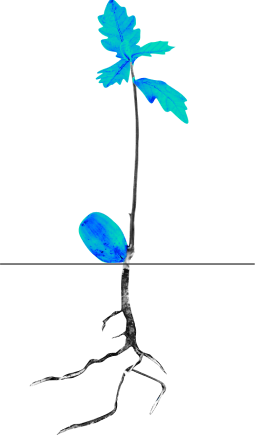 Learn from the strongest stories about change​
Sign up here to receive our monthly newsletter that explores great storytelling about brilliant ideas. Don't worry you can unsubscribe at any time.
We're working hard to walk the talk.
We're proud to be have been awarded The Blueprint and B Corp status in recognition of our work towards creating a better world.