How Oddbox Creates Food Waste Heroes
Oddbox, the doorstop fruit and veg delivery service, have masterfully elevated their communications to ladder up to their wider mission, vision and values.
We've mapped out their Story Canvas to reveal the secret sauce behind their craft. Pay particular attention to their Call to Adventure, Crossing the Threshold and Better World story elements.
Oddbox hit some key storytelling notes here.
They position the audience of their story as literal heroes, giving them the opportunity to 'Save the planet from your doorstep' and a chance to 'join the wonky veg revolution'.
They also align themselves with wider societal narratives. In 2021, we're all well versed in the backlash against mainstream beauty standards and are more inclined to lean towards the fact that 'odd is acceptable' and that wonky aesthetics come hand in hand with organic produce.
They also frame the issues of sustainability in a palatable way – 'rescuing' the veg humanises their product, which fosters empathy and creates a sense of urgency. The fact that their boxes feel like a present (each week the produce is a surprise) goes a long way towards making sustainable decisions fun.
Grow Your Good Idea
Faster
New ideas are precious. Win support by learning how to create and tell a stronger story – sign up to join for free.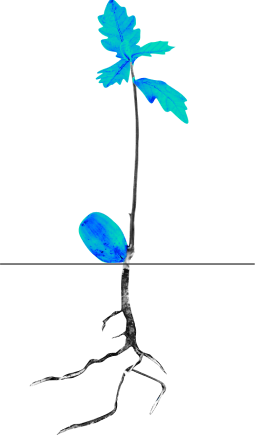 Learn from the strongest stories about change​
Sign up here to receive our monthly newsletter that explores great storytelling about brilliant ideas. Don't worry you can unsubscribe at any time.
We're working hard to walk the talk.
We're proud to be have been awarded The Blueprint and B Corp status in recognition of our work towards creating a better world.