Earthshot 2021: A Shot of Hope
I cry at everything. It's actually an infuriating affliction, reading the paper on the train is dangerous – any article can set me off on a public display of weeping.
Sometimes there is no rhyme or reason to what makes me well up. Over the years, however, some patterns have emerged that I have noticed are a sure-fire way of making me uncontrollably wet-eyed.
People being happy or proud of their achievements (especially if they didn't win)
People banding together under a shared goal (the Olympics floored me)
Standing ovations (if I'm honest, sitting ones get me too)
So, it will be of no surprise when I say that The Earthshot Prize set off the waterworks. It was a glittering entertainment event aired on primetime BBC, the Oscars for climate pioneers. Wrap-around weekly documentaries featured Prince William and David Attenborough on a world-tour, spotlighting the innovators 'repairing our earth' with promising climate solutions; culminating in the awards show at Alexandra Palace.
Some climate stalwarts flinched at the relative meaninglessness of the £1mill prize fund in relation to the scale of the crisis. Others snarked at the righteousness of the celebrity hosts, the Duke of Cambridge was joined by A-listers from across a spectrum of mainstream arenas ­– Mo Salah, Shakira, and Emma Watson to name but a few.
But The Earthshot Prize wasn't made to speak to the 'deep-green' climate intellectuals, it was aimed at a Sunday night TV audience, airing straight after the Strictly Come Dancing results, the ceremony was viewed by 3,537,000 people. YouGov released a sample of data from their 190,000 members to create a typical profile of a Strictly Come Dancing viewer. According to them, the average Strictly fan is a woman aged over 60, typically living in Yorkshire, the West Country or Wales. Her liking of dance-offs and drama means stars such as Lulu and Michael Ball are among her favourite celebrities.
If for a second, we take this stereotyped portrait as gospel, it clarifies the decisions of the production team. Mapping out the story of this 'average' strictly fan into our canvas framework reveals the true journey of change that the Earth Shot prize offers…
Earth Shot is the opposite of the climate storytelling we're all used to hearing – Strictly fan or not.  It's not droning out from a beige boardroom, or buried in an impenetrable 120-page report, or using language that requires a PhD in climate science to translate. Most importantly, it's not peddling a tragedy narrative – who wants to fight for a story with a set ending?
The world needs more mainstream storytelling that elevates the public consciousness away from paralysing tragedy and towards hope. Hope is mobilising, and The Earth Shot prize nurtured positivity. By centring human stories it made the abstract real and tangible. It made sustainability sexy, leapfrogging credibility through celebrity ambassadors. It was entertaining, (especially if you enjoy white men singing with guitars), and it was educational and aspirational.
It wasn't perfect, and it intentionally wasn't meant for everyone. Whether you tuned in to climate critique by waggling your PhD certificate at the screen or were a Strictly fan staying on for the ride, or just a royalist through and through – it was successful in keeping 3,537,000 of us watching and learning, through accessible, tangible and hopeful storytelling.  
It was a stark reminder that for us all to win the fight, we need thousands of stronger stories that speak to lots of different tribes. It's the only way to maintain mainstream momentum, and affect meaningful change that breaks echo chambers. 
Anyway, this is what I would have explained on the night of the ceremony – but I couldn't get any words out between sobs after the opening rounds of applause.
Header credit: The Earthshot Prize
Grow Your Good Idea
Faster
New ideas are precious. Win support by learning how to create and tell a stronger story – sign up to join for free.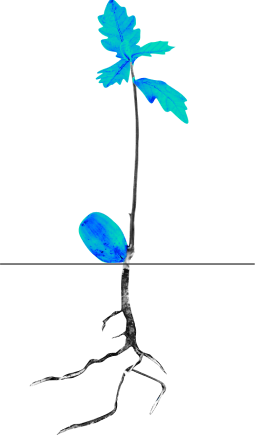 Learn from the strongest stories about change​
Sign up here to receive our monthly newsletter that explores great storytelling about brilliant ideas. Don't worry you can unsubscribe at any time.
We're working hard to walk the talk.
We're proud to be have been awarded The Blueprint and B Corp status in recognition of our work towards creating a better world.